Useful information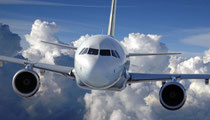 1. How to get from Trapani airport to Cefalu
From Trapani airport you can go by bus terravision, timetables can be fund on the website: http://www.terravision.eu/pl/trapani_palermo.html. The bus you can fund directly on the airport. The bus going from Trapani to Palermo main station, because isn't direct connection to Cefalu. The cost of ticket is 11 euros. Traveling is around 1,5 hour. After you can go from Palermo main station by train directly to Cefalu.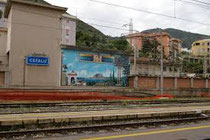 2. How to get from Palermo main station to Cefalu
Cefalu is 70 km from Palermo.If you dont have car, the best possibility is going by train from the main station in Palermo directly to Cefalu station. The travel not is long it is only one hour. Trains timetables can be found on the website: www.trenitalia.com. The cost of the ticket is 5 euros. What it is important you must remember to validate your ticket before entering the train.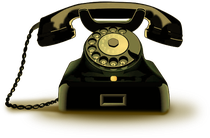 3. Useful Numbers 
TAXI - Antonio 3275572142  
Pharmacy - Cirincione: Corso Ruggero Tel. (0039) 0921/421209 
Battaglia: Via Roma, 13 - tel. (0039) 0921/421789
Vacanti:Via Vazzana, 6 - tel. (0039) 0921/422566 
Post office - Via Vazzana, 2 - tel. (0039) 0921/421528 
Emergency Medical (Guida Medica) - Via Mazzini,8 - tel. (0039) 0921/423623 
                                                                            Emergency number - 112
                                                         First Aid (Pronto Soccorso) - C.da Pietrapollastra -
                                                                                                                                     tel. (0039) 0921/424544 
Supermarkets: 
 Decò: Via Vazzana
Conad: Contrada Gallizza

 Supersigma: Via Roma 61