Cefalù and surroundings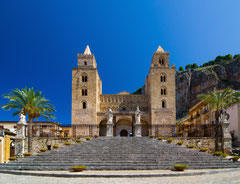 The Cathedral-Basilica of Cefalù - is a Roman Catholic church in Cefalù.The cathedral, dating from 1131, was commenced in the Norman style, the island of Sicily having been conquered by the Normans in 1091. According to tradition, the building was erected after a vow made to the Holy Saviour by the King of Sicily, Roger II, after he escaped from a storm to land on the city's beach. The fortress-like character of the building, which, seen from a distance, rises as a huge bulk above its medieval town, may in part reflect the vulnerability of the site to attack from the sea.It also made a powerful statement of the Norman presence.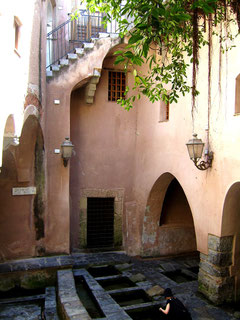 Medieval wash – It is legendary place located on the street Vittorio Emanuele. Before the entry of the right side You can to find boards with an inscription: " Here flows Cefalino, healthier than other rivers, the purest, pure silver, colder than snow" and date 1655 years. These words were written by the famous poet Vincenzo Auria. Legend has it that the water Cefalino formed by tears of the nymphs, who's cried after lost her lover's. Of course, is a legend. Normally this place was used as laundry by women, because here was access to water. Medieval architectural style makes you feel like in ancient times and you can show how looked ancient laundry.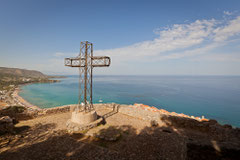 Rocca - It is the best place, where you can see all Cefalu 270 meters above sea. Nice way to Rocca offers many great and a breathtaking views over the city.
Visiting time is from 9.00 to 18.00
Entry ticket:
- 4 € full price
- 2 € reduced charge (children from 6 to 4 years, adults from 65 years, armed forces, commuter students)
- gratis (baby children from 0 to 6 and disabled persons)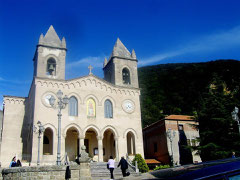 Sanctuary of Gibilmanna – is a Christian shrine in the province of Palermo,Sicily, southern Italy. It is located in Gibilmanna, a frazione of the comune of Cefalù on a slope of the Pizzo Sant'Angelo, a peak in the Madonie chain, at an altitude of some 800 m. This place is located about 20 minutes from Cefalù in the Natural Park of the Madonie.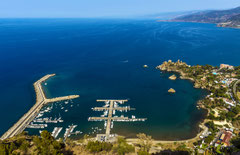 Harbour di Presidiana - a place worth seeing, beautiful sea with many ships. Beautiful surroundings, lots of greenery, a lighthouse and a very good road for cycling.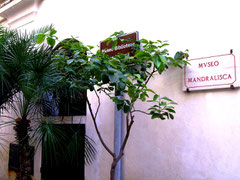 Museum Mandralisca- Museum Mandralinsca is located on the street Mandralisca, very close to Piazza Duomo, where there are famous cathedral. In the Museum you can admie the collections Barona Mandralisca Enrico Piraino. Museum is open from Monday to friedy from 9.00 – 13.00. Ticket costs 5 euro.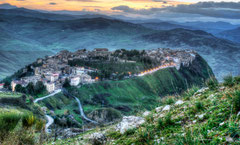 Polizzi Generosa - is a town and comune in the Province of Palermo. The town sits in the hills at 917 in meters.The site of Polizzi has traces of human presence since the 6th century BC, archaeological findings including coins from Himera, Carthaginian remains and a Hellenistic necropolis. In the 4th century it was a Carthaginian fortress occupied by mercenaries from Campania. The town probably developed as a population center in the late Middle Ages, growing around the castle built by the Norman Count of Sicily Roger Iin 1076. This castle is worth to see.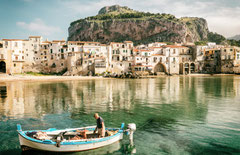 Molo, Porta Pescara - a place worth seeing, beautiful pier, sandy beach and beautiful views.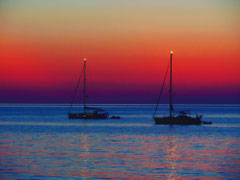 Beach - in Cefalù there are several sandy and rocky beaches of rare beauty, visited by many tourists especially in summer. It is a great opportunity to spend free time for sunbathing and catching the sun's rays.