About us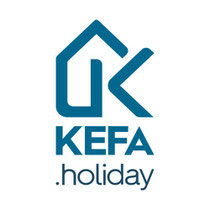 Welcome to Difrontealmare,
Difrontealmare is part of Kefa Holiday. 
Kefa Holiday is a rental agency which works in Cefalù and neighborhood since 2006. The experience gained over the years contributed to the growth of the choice we provide.
Our company offers a wide range of properties, from apartments to bed and breakfast to villas. Kefa Holiday's aim is to provide a 360° support and improve our hospitality. Our authentic welcome will make your stay become an unforgettable experience discovering our island.
About Cefalù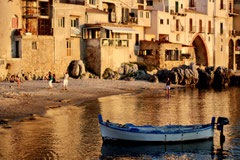 When you come to this city in first moment you can feel the magic of this place. It is small but beautiful town, where you can do everything you love. In the heart of the city you can find the famous Cathedral on Piazza Duomo and you can have a cup of aromatic italian coffee in one of the many cafeteria located on the square. From the Cathedral square you can walk one towards one of the many narrow cobbled street, where there are many small wonderful shops with souvenirs and local products. From via Mandralisca you can find the Museum Mandralisca, where you can admire collections belonging to Baron Enrico Piraino Mandralisca. But Cefalu it is not only the historical center with impressive monuments, medieval churches, small street, it has also a lovely beach, the most beautiful is the promenade Lungomare, where you can walk during sunny days and also in the magic night. Long sandy beach will allow you to relax with amazing view. If you will stay long time, we recommend to go in the rocks, where is the most beautiful view of the all Cefalu. Im sure that if you come here you will fall in love with this place, this climate, people and atmosphere… like we do every day!
Gallery of Cefalù